Misc Percussion Music

00299614
Hal Leonard Bodhrán Method: Over Two and a Half Hours of Video Instruc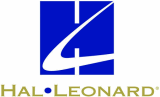 Model: 00299614
UPC: 888680957643
Master Carton Qty: 10
The Hal Leonard Bodhrán Method
is designed for anyone just learning to play the bodhrán, regardless of your ability to read notation. Professional bodhrán player and educator Amy Richter (áthas, Danú, et. al.) equips you with the necessary knowledge and skills to play the instrument. The book includes video lessons, showing you how to implement the techniques described within. The videos also feature how to play with other musicians on classic tunes that you are guaranteed to play at your next session!
Lessons include:
• Parts of the instrument
• History of the bodhrán
• Positioning and posture
• Sticking and articulation patterns
• Basic and advanced speed drills
• Reels, jigs and other types of tunes
Details
Publisher:
Hal Leonard
Publication Date:
07/2021
Credits:
by Amy Richter
Medium:
Softcover Video Online
Pages:
48
Length:
12.00 in.
Width:
9.00 in.
Series:
Percussion
Format:
Book/Online Video
ISBN:
1540060837