Banjo

00696056
Hal Leonard Banjo Method - Book 2, 2nd Edition (For 5-String Banjo)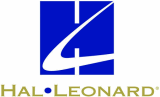 Model: 00696056
UPC: 884088274146
Master Carton Qty: 10
Newly updated and revised, this easy-to-use beginner's guide is a continuation of the banjo basics and techniques taught in Book 1. The material in Book 2 not only reinforces and strengthens Book 1 instruction, but also features many new songs, techniques and rolls to learn and play. Covers: right-hand rolls and patterns; playing back-up; melodic style banjo; fiddle tunes & reels; solos and licks; new hammers, pull and slides; banjo chimes; scales & modes; using a capo; and more! The accompanying audio contains 63 tracks of full-band demos for every song in the book!
Audio is accessed online using the unique code inside the book and can be streamed or downloaded. The audio files include PLAYBACK+, a multi-functional audio player that allows you to slow down audio without changing pitch, set loop points, change keys, and pan left or right.
Details
Publisher:
Hal Leonard
Publication Date:
09/2011
Credits:
by Mac Robertson, Robbie Clement, and Will Schmid
Medium:
Softcover Audio Online
Pages:
64
Length:
12.00 in.
Width:
9.00 in.
Series:
Banjo
Format:
Book/Online Audio
ISBN:
1423463188
Guitar Tablature:
Included