Percussion

00775194
Gretsch Catalina Club 4 Piece Drum Set (20/12/14/14sn) (Satin Walnut G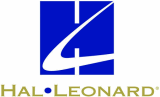 Model: 00775194
UPC: 019239392985
Master Carton Qty: 10
Gretsch Catalina Club has received world-wide acclaim as the perfect drum kit for drummers who need a smaller sized professional grade kit that simply looks and sounds fantastic. Commonly used by many Gretsch artists as their "in-town" kit, the CT1-J483 configuration is very reasonable in price. Catalina Club is the smartest selection you'll make when searching for a paired down kit used for tight spaced rehearsal rooms or if you're carrying them around town from club to club.
• 14x20 Bass Drum, 8x12 Rack Toms, 14x14 Floor Tom, 5.5x14 Snare Drum
• Gretsch Formula 7 Ply Mahogany
•30 Degree Bearing Edge
• Triple Flanged Hoops
• Remo Drumheads
Details
Publisher:
Gretsch Drums
Publication Date:
06/2016
Medium:
General Merchandise
Length:
22.75 in.
Width:
22.50 in.
Series:
Gretsch Import
Format:
Satin Walnut Glaze