Sacred

08738253
Goliath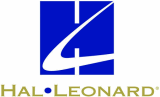 Model: 08738253
UPC: 073999382532
Master Carton Qty: 10
From the Houston Children's Chorus Series, this selection is a real novelty. Children's choirs will enjoy this "story song" about the infamous Old Testament figure. Enjoy the "jazzy" harmonies and rhythmic piano accompaniment. Available: 2-Part.
Details
Publisher:
Fred Bock Music Company
Publication Date:
12/1997
Credits:
J. Paul Williams/Joseph M. Martin
Pages:
8
Length:
10.50 in.
Width:
7.00 in.
Series:
Fred Bock Publications
Format:
2-Part
Voicing:
2-Part