Guitar, Bass & Fretted

00265479
Fret Butter for Guitar (20 Piece Counter Box)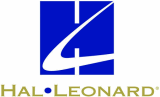 Model: 00265479
UPC: 712038110872
Master Carton Qty: 10
Fret Butter hydrates the wood and removes grime and oxidation from your frets in one simple application. The result is a clean hydrated fingerboard with shiny frets and a satin smooth finish protecting against sweat, acids, metal corrosion, and string abrasion.
• Easily clean your finger-board with the Fret Butter all-in-one cloth
• Prevent cracking and splitting of your finger-board
• Bring back like-new luster to your frets
Fret Butter contains no harmful chemicals, is prop65 compliant, cruelty free, vegan, and air-travel safe worldwide. Fret Butter only contains food grade products and is free of lemon oil.
Details
Publisher:
DMI Guitar Labs
Medium:
General Merchandise
Length:
3.75 in.
Width:
4.25 in.
Series:
DMI Guitar Labs