Harp Music

48181037
Four Preludes for Two Harps - Volume 2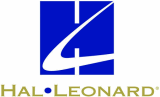 Model: 48181037
UPC: 888680868802
Master Carton Qty: 10
French harpist, composer and teacher, Marcel Tournier (1879-1951) wrote important repertoire for the harp which expanded the harmonic and technical possibilities of the instrument. His
Four Preludes for Two Harps
is no exception. Published in 1921,
Four Preludes
is still performed and recorded by harpists. The second volume comprises the third and fourth preludes in which tonality and rhythm are sublimely experimented with, as well as uses of harmonics. Tournier's
Four Preludes
is suitable for all intermediate to advanced harp duets seeking to explore varied repertoire on the instrument.
Details
Publisher:
Alphonse Leduc
Publisher Code:
AL20042
Publication Date:
01/2018
Medium:
Softcover
Pages:
6
Length:
12.00 in.
Width:
9.00 in.
Series:
Leduc