Snare Drum

03770382
Four Hands Around (Easy Level)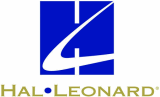 Model: 03770382
UPC: 884088703899
Master Carton Qty: 10
The 24 short pieces in this book are progressively arranged duets on canonic form. It is recommended that the instruments are identical, the second player may turn off his snare for a textural change. These duets provide an interesting and entertaining experience by supplementing any beginning drum method.
Details
Publisher:
Southern Music Company
Publication Date:
01/1974
Credits:
by William J. Schinstine
Pages:
22
Length:
11.00 in.
Width:
8.50 in.
Series:
Southern Music
Format:
Easy Level
Voicing:
Percussion Parts
Band Grade:
1