String Ensembles/Groups

04472750
First Trio Album for Three Violins: in Elementary First Position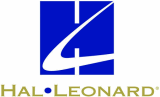 Model: 04472750
UPC: 073999727500
Master Carton Qty: 10
This lovely collection of original violin trios was compiled by Rubank legends Harvey Whistler and Herman Hummel, and is still in use on many state contest lists. Each is the perfect length for competition. The programmatic titles chosen by the editors describe each piece's innate style:
Trio Brillante, Trio Caprice, Trio de Ballet, Trio Elegante, Trio Impromptu, Trio Pastorale,
to name a few out of this collection of 25.
Details
Publisher:
Rubank Publications
Publisher Code:
RUBL164
Publication Date:
03/1989
Credits:
arr. Harvey S. Whistler and Herman A. Hummel
Pages:
32
Length:
12.00 in.
Width:
9.00 in.
Series:
Ensemble Collection
ISBN:
1540001822