Miscellaneous

50448051
Essential Songwriter: Craft Great Songs & Become a Better Songwriter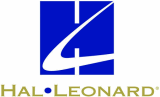 Model: 50448051
UPC: 073999280340
Master Carton Qty: 10
The Berklee in the Pocket
Essential Songwriter
is an accessible reference guide that will quickly lead songwriters to ideas that are at the heart of countless hit songs. The tips and strategies jam-packed into this concise guide will help you tackle writer's block and gain fresh insight into the songwriting process. Includes: the 17 chord progressions that are at the heart of the most popular hit songs, guitar charts and keyboard chords showing how to play progressions in all 12 keys, tips to customize essential chord progressions to suit your own songs, contact info for businesses and organizations most important to the working songwriter, and more!
Details
Publisher:
Berklee Press
Publication Date:
03/2004
Credits:
by Jimmy Kachulis & Jonathan Feist Berklee in the Pocket Series
Pages:
32
Length:
12.00 in.
Width:
4.50 in.
Series:
Berklee Methods
Format:
4.5 inch. x 11 inch.
ISBN:
0876390548