Miscellaneous

00841622
Essential Elements for Jazz Ensemble - F Horn: A Comprehensive Method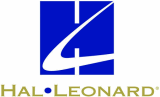 Model: 00841622
UPC: 073999227222
Master Carton Qty: 10
Designed to teach jazz basics to students with 1-2 years playing experience (but no prior experience playing jazz),
Essential Elements for Jazz Ensemble
is great for individual or classroom use.


• Teaches the basics of swing style in a step-by-step approach, using well-known songs

• Improvisation made easy, starting with simple two-measure phrases

• Scales and basic theory introduced in an easy-to-understand format

• Play-along tracks for every exercise included

• Seven full band arrangements

• Sample solos

• Jazz history and people
Book also includes
My EE Library*
(
myeelibrary.com
) - Instant Stream/Download/Audio CDs*
* Internet access required for
My EE Library
(book includes instructions to order free opt. CD-ROM)
Details
Publisher:
Hal Leonard
Publication Date:
04/2001
Credits:
by Mike Steinel
Medium:
Softcover Media Online
Pages:
32
Length:
12.00 in.
Width:
9.00 in.
Series:
Instrumental Jazz
Format:
French Horn
ISBN:
0634029878
Band Grade:
1-2