Speakers

00357960
Eris Sub8: Compact Studio Subwoofer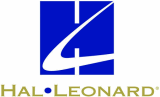 Model: 00357960
UPC: 673454009617
Master Carton Qty: 10
The single best subwoofer you can get to put a little boom in your room, the Eris Sub8 is the first subwoofer to join the lauded and best-selling Eris studio monitor line. We called it Eris because it's been designed from the ground up to be part of the family; it compliments the voicing and frequency response of the modern Eris classics. The surprisingly loud 100-Watt Eris Sub8 drops down to a molar-rattling 30Hz, allowing you to both rock harder and produce better mixes, as you'll be hearing an accurate representation of your work. Thanks to robust configuration and I/O, you'll be able to tailor your Eris Sub8 configuration exactly to your mixing and listening needs. You can connect your existing monitors via 1/4-inch TRS or RCA, set the input level to your liking, and even invert the polarity. Most importantly, you get a High Pass Filter and a Low Pass Crossover control that ensures your Sub8 starts working at the precise low-frequency point where your main monitors stop working. This makes sure you avoid the flubbery, smudged, low-end mess that one hears in redundant, duplicate, redundant bass reproduction that occurs without a crossover.
• 8-inch, front-firing, paper-composite low-frequency transducer with high-elastisity rubber surround
• Class AB amplifier: 100W peak (50W RMS) power
• Input gain control (-30 dB to +6 dB, continuously variable)
• Continuously variable lowpass filter (50 Hz to 130 Hz)
• Defeatable highpass filter removes frequency content below 80 Hz from the full-range signal sent from the Eris Sub8 outputs to the main speakers
• Left and right, balanced ¼-inch TRS and unbalanced RCA main inputs
• Left and right balanced ¼-inch TRS and unbalanced RCA pass-through outputs for connecting satellite speakers
• Polarity invert switch
• Protection: RF interference, Output-current limiting, Over-temperature, Turn-on/off transient, Subsonic filter, External mains fuse
Details
Manufacturer:
PreSonus
Manufacturer Code:
E SUB8
First Available Date:
12/2020
Format:
General Merchandise
Length:
17.00 in.
Width:
13.00 in.
Series:
Presonus Hardware