Miscellaneous

00695145
Encyclopedia of Reading Rhythms: Text and Workbook for All Instruments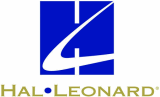 Model: 00695145
UPC: 073999951455
Master Carton Qty: 10
A comprehensive guide to: notes, rests, counting, subdividing, time signatures, triplets, ties, dotted notes and rests, cut time, compound time, swing, shuffle, rhythm studies, counting systems, road maps and more!
"Provides a Britannica-like benefit to players whose reading skills are underdeveloped or in need of a good polishing." – Rich Watson,
Modern Drummer
magazine
Details
Publisher:
Musicians Institute Press
Publication Date:
11/1997
Credits:
by Gary Hess
Medium:
Softcover
Pages:
272
Length:
12.00 in.
Width:
9.00 in.
Series:
Musicians Institute Press
ISBN:
0793573793