Brass Solo

00400077
Easy Jazz Duets for Two Trombones and Rhythm Section: Music Minus One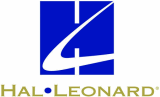 Model: 00400077
UPC: 884088160845
Master Carton Qty: 10
Performed by Charlie Small, trombone
Accompaniment: The Benny Goodman Rhythm Section: George Duvivier, bass; Bobby Donaldson, drums
A delightful group of easy to medium duets featuring you and all-star instrumentalists Charlie Small, trombone, and the Benny Goodman rhythm section team of George Duvivier, bass, and Bobby Donaldson, drums. Designed for the first, second, third and fourth year player, these duets will also delight the professional. They're just good music in many styles. You hear both parts played in stereo, then each duet is repeated, first with the first part omitted and then with the 2nd part omitted. Jazz (time and feel) is learned in a natural setting. Contains a printed music score, and access to professionally-recorded audio online with 3 versions: complete, minus second part, minus first part.
The audio is accessed online using the unique code inside each book and can be streamed or downloaded. The audio files include PLAYBACK+, a multi-functional audio player that allows you to slow down audio without changing pitch, set loop points, change keys, and pan left or right.
Details
Publisher:
Music Minus One
Publisher Code:
MMO3903
Publication Date:
07/2006
Medium:
Softcover Audio Online
Pages:
24
Length:
12.00 in.
Width:
9.00 in.
Series:
Music Minus One
Format:
Book/Online Audio
ISBN:
1596154616