Classical Guitar Methods

49019569
Easy Concert Pieces for Guitar - Volume 1 (With a CD of Performance Tr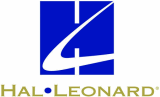 Model: 49019569
UPC: 841886020214
Master Carton Qty: 10
Easy, well-known solo pieces from the Renaissance to the modern era, including music by Bach, Mozart, Purcell, Vivaldi, and others. For use in lessons or for your first concert performances,
Easy Concert Pieces for Guitar
contains easy and well-known solo pieces carefully selected according to technical and musical demands at a beginning level. Besides original guitar pieces by Aguado, Mertz, Diabelli, Carulli, Sor or Carcassi, there are readily playable arrangements of classical masterpieces such as Vivaldi's
Four Seasons
, Handel's
Firework Music
, Mozart's
Magic Flute,
and more. These arrangements are designed to give access to masterpieces of the concert repertoire and to promote enjoyment of classical music. All the pieces are included on the accompanying CD.
Details
Publisher:
Schott
Publisher Code:
ED21636
Publication Date:
05/2013
Credits:
ed. Peter Ansorge, Bruno Szordikowski, Martin Hegel
Medium:
Softcover with CD
Pages:
32
Length:
12.00 in.
Width:
9.00 in.
Series:
Guitar
Format:
Book/CD (54 pieces)
ISBN:
3795747570