Woodwind

49046037
Duets for Fun: Easy Pieces to Play Together 2 Descant Recorders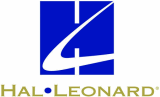 Model: 49046037
UPC: 888680911881
Master Carton Qty: 10
Duets for Fun
contains original compositions from the Renaissance, Baroque and Modern eras. The band is aimed at recorder players who have sound basic knowledge.
As supporting repertoire, the pieces train the sense of style and the interpretation of the music of the different eras. All aspects of duo playing are supported, such as voice leading, sound balancing, and intonation.
These original pieces are also very well suited for concerts, auditions and competitions.
Edition for 2 soprano (descant) recorders: ED 23017
Edition for 2 alto (treble) recorders: ED 23018
Details
Publisher:
Schott
Publisher Code:
ED23017
Publication Date:
11/2018
Credits:
(ed. Elisabeth Kretschmann)
Medium:
Softcover
Pages:
64
Length:
12.00 in.
Width:
9.00 in.
Series:
Woodwind
Format:
2 Descant Recorders
ISBN:
3795700744