Bowed

49046689
Duets for Fun: Cellos: Original Works From the Baroque to the Modern E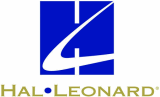 Model: 49046689
UPC: 840126994810
Master Carton Qty: 10
This collection features a wide selection of original works from the Renaissance, Baroque and Modern eras arranged for two cellos.
Focusing on easy repertoire Duets for Fun will provide hours of enjoyment for aspiring musicians wishing to discover new material aswell as develop their playing.
This collection is ideal for use as teaching material, or for playing at home or in a concert with a friend. This title was previously published as 'Duo-Schatzkiste' (A Treasure Chest of Duos).
Details
Publisher:
Schott
Publisher Code:
ED23345
Medium:
Softcover
Pages:
80
Length:
.00 in.
Width:
.00 in.
Series:
String
ISBN:
1705147453
Voicing:
Cello