Secular General Classroom

00217310
Disney's 101 Dalmatians KIDS: 30-Minute Musical Audio Sampler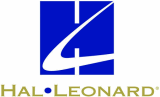 Model: 00217310
UPC: 888680666729
Master Carton Qty: 10
In a loving home in the city of London, canine parents Pongo and Perdita happily raise their Dalmatian puppies until the monstrous Cruella De Vil plots to steal them for her new fur coat! Join all the dogs of London as they daringly rescue the puppies from Cruella's bumbling henchmen. With a delightfully fun score, lovable characters, and one of the most deliciously evil villains in the Disney canon,
101 Dalmatians KIDS
is certain to charm and delight audiences of any age.
The audio sampler includes a complete description of all the Broadway Junior ShowKit components, details on how to order and other important information regarding your performance.
Go to the Disney's 101 Dalmatians KIDS show page
See other Broadway Junior collections
NOTE: This show is not available for licensing at this time. MTI and the authors are refurbishing the materials, please check back for further updates
Details
Publisher:
MTI
Publication Date:
06/2017
Medium:
Audio File
Length:
13.00 in.
Width:
10.00 in.
Series:
Recorded Promo - Stockable
Format:
Audio Sampler
Voicing:
Audio Sampler