Percussion

00775623
Digital Drum Set Amplifier - 50W (Model KA1)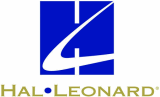 Model: 00775623
UPC: 717070370604
Master Carton Qty: 10
Share your sound with KAT Digital Drum Amplifiers. The 50W KA1 is the perfect choice for smaller rooms or small studio environments. KAT Amps are tailored specifically for digital drums to achieve the most accurate acoustic response. Features include:
• Powerful 50-watt sound output in a portable drum amp
• Specially tuned for electronic drums
• 3-band EQ to fine tune your e-kit
• Three 0.25″ inputs for other instruments or sound sources
• Large carry handle for easy transport
• 1/8″ input for external music players
• Durable construction that's built to last
• Product Dimensions: 19 x 19.3 x 19.7 inches; 37.1 pounds
Details
Publisher:
KAT Percussion
Publication Date:
06/2016
Medium:
General Merchandise
Length:
19.50 in.
Width:
19.00 in.
Series:
Kat Electronics
Format:
KAT 50W Powered Drum Amp