Solo/Ensemble

49045924
Die Tote Stadt Op. 12: Opera in 3 Acts Study Score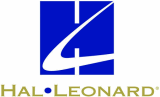 Model: 49045924
UPC: 888680949426
Master Carton Qty: 10
This masterpiece, composed by Erich Wolfgang Korngold when he was only 23, was one of the great stage successes of the 1920s and 30s before being removed from theatre schedules by the National Socialists. Rediscovered in the 1970s, it has enjoyed continuing popularity ever since. The libretto was compiled by the composer's father, the music critic Julius Korngold, writing under the pseudonym 'Paul Schott', a combination of the name of the protagonist and the publishing house.
A vivacious theatre group comes to liven up the gloomy city of Bruges (here, a symbol of death) and the widower Paul is forced to decide between the past and the present. Korngold was fascinated by this symbolic plot and created an iridescent orchestral score washed in vivid colours. A variety of operatic devices are intermingled as if viewed through a kaleidoscope: opulent melodic arias, advanced harmonies, psychoanalytic profundity and cinematic transitions oscillating between reality and dream worlds guarantee the continuing modernity of this work up to the present day.
Details
Publisher:
Eulenburg Germany (Schott)
Publisher Code:
ETP8113
Publication Date:
05/2018
Credits:
Korngold - Librettist: Paul Schott; Author of Original Text: Georges Rodenbach
Medium:
Hardcover
Pages:
696
Length:
10.50 in.
Width:
8.00 in.
Series:
Study Score
Format:
Study Score
ISBN:
3795711762
Voicing:
Study Score