Tuba Music

48185216
Concertino for Tuba (for Tuba and Piano Reduction)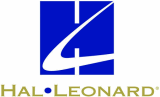 Model: 48185216
UPC: 888680788223
Master Carton Qty: 10
American composer Arthur Frackenpohl (b. 1924) has written a significant amount of successful repertoire for the brass family.
Concertino
for tuba and piano reduction is no exception. Frackenpohl has won multiple awards for his compositions. Published in 1967,
Concertino
for tuba added a significant work to the repertoire of an instrument which lacks in substantial solo compositions. Comprising three movements, the first movement of
Concertino
is marked moderato, followed by a lento second movement. The final movement is allegro. All three movements display fine aspects of the tuba which are often ignored. Suitable for intermediate tuba players, Frackenpohl's
Concertino
for the instrument is an exciting addition to the instrument's repertoire.
Details
Publisher:
Robert King
Publication Date:
05/2018
Medium:
Softcover
Pages:
15
Length:
12.00 in.
Width:
9.00 in.
Series:
Robert King