Oboe Music

04471670
Concert and Contest Collection for Oboe (Solo Book Only)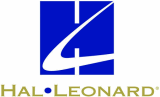 Model: 04471670
UPC: 073999716702
Master Carton Qty: 10
This top-rated collection of solo literature from the celebrated Rubank catalog is known by teachers and students everywhere. Each edition offers a superb variety of solos customized for that instrument. Most state solo/ensemble contest lists include several solos from this collection. Solo and piano books sold separately.
Contents: Adagio and Allegro (Ostransky) • Allegro Moderato from Trio No. 1
(London)
(Haydn) • Andante and Allegro from Sonata in G (Loeillet) • Aria and Rondinella (Handel) • Ariette (Grétry) • Arioso • Colloquy (Schwarz) • Gavotta, Op. 80, No. 1 (Goedicke) • Mélodie (Lenom) • Menuetto and Presto from Trio V (Haydn) • Pièce in G Minor, Op. 5 (Pierné) • Romance, Op. 94, No. 1 (Schumann) • Sinfonia from Cantata No. 156
(Arioso)
(Bach) • Sonata No. 1 (Handel) • Sonatina (based on Divertimento No. 2 - Mozart) • Two Menuettos from Flute Sonata in C (Bach).
Details
Publisher:
Rubank Publications
Publisher Code:
RUBL297A
Publication Date:
04/1989
Medium:
Softcover
Pages:
24
Length:
12.00 in.
Width:
9.00 in.
Series:
Rubank Solo Collection
Format:
Oboe - Solo Part
ISBN:
1423445473
Band Grade:
3-4