Tuba Music

04471820
Concert and Contest Collection for Bass/Tuba (B.C.) (Piano Accompanime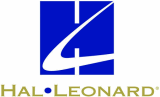 Model: 04471820
UPC: 073999718201
Master Carton Qty: 10
This top-rated collection of solo literature from the celebrated Rubank catalog is known by teachers and students everywhere. Each edition offers a superb variety of solos customized for that instrument. Most state solo/ensemble contest lists include several solos from this collection. Solo and piano books sold separately.
Contents: Adagio and Allegro from Sonata VII (Handel) • Air Gai (Berlioz) • Andante and Allegro (Clérisse) • Andante Cantabile from
Concerto for Trombone
(Rimsky-Korsakov) • Allegro from Horn Concerto No. 1, K. 412 (Mozart) • Largo and Allegro (Marcello) • Persiflage (Koepke) • Premier Solo de Concours (Maniet) • Sarabanda and Gavotta (Corelli) • Serenade and Scherzo (Ostransky) • Two Short Pieces (Handel) • Waltz and Galop from
Petite Suite
(Kabalevsky) • Morceau de Concours, Op. 57 (Eb bass only) (Alary) • Adagio and Finale (BBb bass only) (Gaucet).
Details
Publisher:
Rubank Publications
Publisher Code:
RUBL311B
Publication Date:
04/1989
Medium:
Softcover
Pages:
64
Length:
12.00 in.
Width:
9.00 in.
Series:
Rubank Solo Collection
Format:
Eb or BBb Bass (Tuba) - Piano Part
ISBN:
1495019888
Band Grade:
3-4