Racks, Cases, and Stands

00775270
Chrome Series Power Rack System with Wings and Boom Arms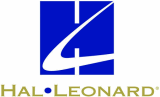 Model: 00775270
UPC: 647139418070
Master Carton Qty: 10
The GCS375R Chrome Series Rack has 30-inch vertical legs with a 40-inch curved horizontal bar and two boom cymbal arms for maximum placement options and remarkable stability. The twin curved wing extensions provide a wide range of mounting options for multiple drums, cymbals and accessories, while minimizing set-up time and footprint size.
• Utilizes curved vertical bars and horizontal bars to give maximum placement options, image, and stability
• Two curved wing extensions give additional mounting space for additional cymbals and mounted accessories.
• Consists of (1) 40-inch curved cross bar, (2) 30-inch vertical bars with GPRSFTL large fixed T legs, and RBA tube end attachment clamp, (2) 24-inch curved side wings, (4) GCRA chrome right angle clamps, (4) GCRMC chrome multi clamps, (9) GCML chrome slip on memory locks, (2) SC-4425MB short cymbal boom arm.
• Easy set up and break down.
Details
Publisher:
Gibraltar
Publication Date:
06/2016
Medium:
General Merchandise
Length:
44.75 in.
Width:
9.00 in.
Series:
Gibraltar