Timing and Tuning

00634267
ChordBuddy Clip-On Tuner: Model CBT Older Version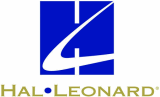 Model: 00634267
UPC: 858219002021
Master Carton Qty: 10
The ChordBuddy Tuner has multiple purposes for many instruments including the guitar, bass, violin and ukulele. This clip-on multi-functional tuner attaches directly to the stringed instrument. The ChordBuddy CBT-510 clip on tuner comes in 5 colors and has 4 tuning modes – chromatic, guitar, bass and ukulele.
View a YouTube video here
Details
Manufacturer:
ChordBuddy Media
Manufacturer Code:
CBT-2001
First Available Date:
06/2013
Format:
General Merchandise
Length:
5.50 in.
Width:
3.75 in.
Series:
Chord Buddy