Secular General Classroom

00114404
Bugsy Malone JR.: Audio Sampler includes actor script and listening CD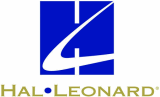 Model: 00114404
UPC: 884088871611
Master Carton Qty: 10
Based on the hit 1976 film starring a preteen Scott Baio and Jodi Foster and featuring a catchy, swinging score by the composer of The Muppet Movie, Bugsy Malone Junior is good, clean, comedic fun!
Two gangs comprised completely of children square off in a 1920's rivalry of Capone-ian standards. Dandy Dan's gang has gotten the upper hand since obtaining the "splurge" gun (a weapon that shoots whip cream). Now Fat Sam and his bumbling buffoons are in real trouble! Bugsy Malone, a one-time boxer, is thrust not-so-willingly into the gangster limelight, when he becomes the last chance Fat Sam's gang has of surviving. All Bugsy really wants to do is spend time with his new love Blousey; but that just isn't in the cards for our hero.
Bugsy Malone Junior includes a chorus, which may be expanded by adding as many members to Dandy Dan's and Fat Sam's gangs as your stage can accommodate. The Grand Slam Girls can also be expanded to incorporate more singing and dancing girls!
Go to the Bugsy Malone JR. show page
See other Broadway Junior musicals
Details
Publisher:
MTI
Publication Date:
03/2015
Medium:
Audio File
Length:
12.00 in.
Width:
9.00 in.
Series:
Recorded Promo - Stockable
Format:
Audio Sampler
Voicing:
Audio Sampler