Cello Music

00400420
Beethoven - String Quartet in A Minor, Op. 132: Music Minus One Cello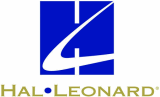 Model: 00400420
UPC: 884088189303
Master Carton Qty: 10
This beautiful and substantial string quartet is eternally popular amongst chamber music aficionados. Beautiful harmonies, and of course Beethoven's masterful ability to combine the for instruments make it a favorite. Includes complete printed music score; and two compact discs containing a complete performance with soloist, then performed again minus the soloist.
Performed by Evalyn Steinbock, violoncello
Accompaniment: Masako Yanagita, 1st violin; Marnie Hall, 2nd violin; Linda Lawrence, viola
Details
Publisher:
Music Minus One
Publication Date:
11/2006
Medium:
Softcover with CD
Pages:
12
Length:
12.25 in.
Width:
9.00 in.
Series:
Music Minus One
Format:
Book/2-CD Pack
ISBN:
1596154047