Percussion

00264084
Bass Drum Smart Phone Mount (Model SC-BDSPM)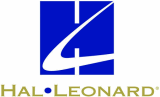 Model: 00264084
UPC: 888680757496
Master Carton Qty: 10
Gibraltar is now teaming up with Hamilton Stands on this unique and sturdy Bass Drum Smart Phone Mount. Smart phones are used regularly in performance and practice whether it is for playing along to music, tracks, establishing a click, or displaying a set list. The SC-BDSPM allows drummers to mount their smart phone directly to their bass drum hoop, for easy access and discreet placement. Hamilton's scissor-action phone clamp accommodates most smart phones, and will hold it securely through stampeding bass drum strokes. Rubber grippers are placed over the scissor clamp posts to protect the phone from damage, as well as allow clear access to side buttons and ports. Use the angle adjustment arm to place the mount, so that your phone is in the optimal position for touch screen use during play. The mount is attached to the bass drum with Gibraltar's heavy duty counter hoop clamp, so that your smart phone is securely locked in place.
• Attach your smart phone to your bass drum hoop for easy touch screen access and discreet placement
• Scissor-action phone clamp accommodates most smart phones
• Strong and secure, your phone will not move
• Angle adjustment arm allows for optimal positioning to access touch screen during play
• Attaches to bass drum hoop with heavy duty clamp
• Hoop clamp lined with rubber padding to protect hoop from marring
Details
Publisher:
Gibraltar
Medium:
General Merchandise
Length:
8.00 in.
Width:
5.00 in.
Series:
Gibraltar