Miscellaneous DVD

00320406
Bach's Fight for Freedom (DVD)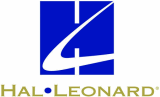 Model: 00320406
UPC: 073999664744
Master Carton Qty: 10
The chapel organist, Johann Sebastian Bach, is enraged. It's bad enough his boss, Duke Wilhelm, stifles his creativity. Now the bumbling fool has given him a servant he suspects is a spy! But soon, the temperamental composer recognizes a kindred soul in his new 10-year-old assistant, Frederick. For both know too well what's its like not to be able to follow your dream. Set in 1717, Bach's 32nd year,
Bach's Fight for Freedom
passionately argues that the only master you can serve faithfully is your own heart. Formatted with English, Spanish and French languages. 53 minutes.
Click here
to see a trailer.
Details
Publisher:
Devine Entertainment Corporation
Publisher Code:
DVD93002
Publication Date:
09/2004
Medium:
DVD
Length:
7.50 in.
Width:
5.25 in.
Series:
Videos
Format:
DVD
ISBN:
1894449444