Sacred

35031023
A Christmas Blessing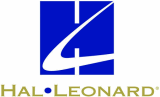 Model: 35031023
UPC: 888680619015
Master Carton Qty: 10
Uses:
Benediction, Christmas, Christmas Eve
Scripture:
II Chronicles 7:14; Matthew 2:10; Luke 2:14
This anthem will supply a tender and intimate moment to close your Christmas concerts and services. Written in the style of a traditional benediction, the text is lifted gently on the wings of a tuneful theme and supported by sensitive piano writing. The appearance of "Silent Night" is a perfect exclamation point to this charming original song and provides the option of congregational participation. Perfect for Christmas Eve!
Details
Publisher:
Shawnee Press
Publication Date:
06/2016
Credits:
Pamela Stewart/Lloyd Larson
Medium:
Octavo
Pages:
12
Length:
10.50 in.
Width:
6.75 in.
Series:
Shawnee Sacred
Format:
SATB
ISBN:
1495062945
Voicing:
SATB