Percussion

00266869
10 inch. & 11 inch. Supremo Select Series Congas - Willow Finish with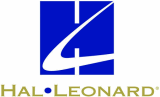 Model: 00266869
UPC: 888680733476
Master Carton Qty: 10
The Supremo Select Series is ideal for the player looking for optimal features at an affordable price. It offers an exceptional value for a well-built, great sounding set of full size congas.
• 28″ tall, constructed of hand-selected, aged Siam Oak, providing exceptional durability and unmatched sound.
• Black powder-coated Deluxe hoops, reinforced side plates with 5/16″ diameter tuning lugs
• High quality water buffalo skin heads
• Tuning wrench included
Details
Manufacturer:
Tycoon Percussion
Manufacturer Code:
STCS-B WI/D
First Available Date:
01/2018
Format:
General Merchandise
Length:
15.00 in.
Width:
15.00 in.
Series:
Tycoon